Leke Adeboye, the last son and Senior Personal Assistant of the General Overseer of the Redeemed Christian Church of God, Pastor Enoch Adeboye has sent threat messages to Cool FM's On-Air Personality, Daddy Freeze, for criticizing his mother, Foluke Adeboye over her message on marriage.
The Redeemed Christian Church of God, RCCG official twitter account had posted the advise given to the youths by Foluke Adeboye on seeking the counsel of their pastors first before their parents when they find their life partner.
Daddy Freeze, who is known to be a big critic of Nigerian pastors and has previously criticised Pastor Enoch Adeboye over tithe payment, took to his Instagram page to berate the pastor's wife for her advice to the youths.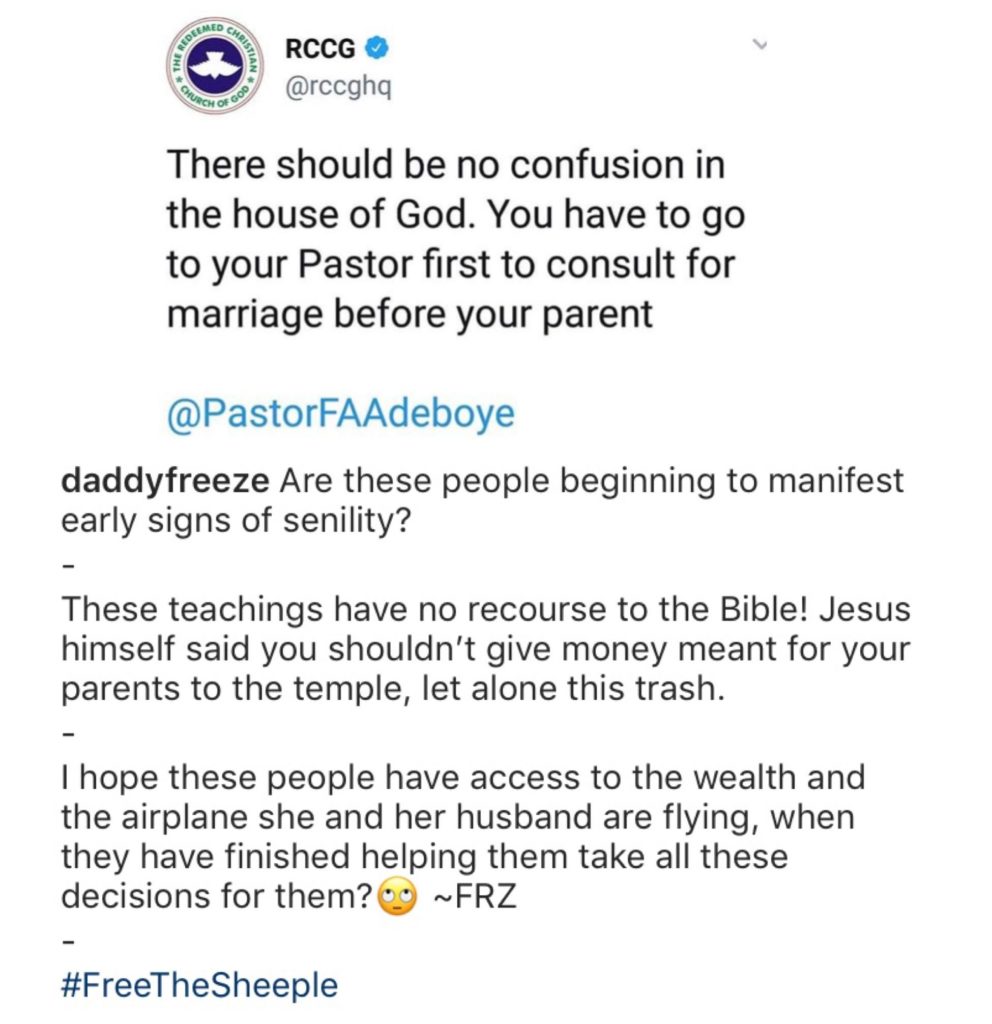 However, Leke Adeboye would have none of it and reacted in a WhatsApp message to Freeze which he posted on his Instagram story.
READ ALSO: Omotola named among most influential Africans
He said "bros, I have left you alone before, but if you come after my mother, I will come after you and yours with everything I have.
"She was not talking to you or your followers, maybe if you had done the same thing, you will still be happy and married right now.
"Stop taking things out of context, listen to the whole message first."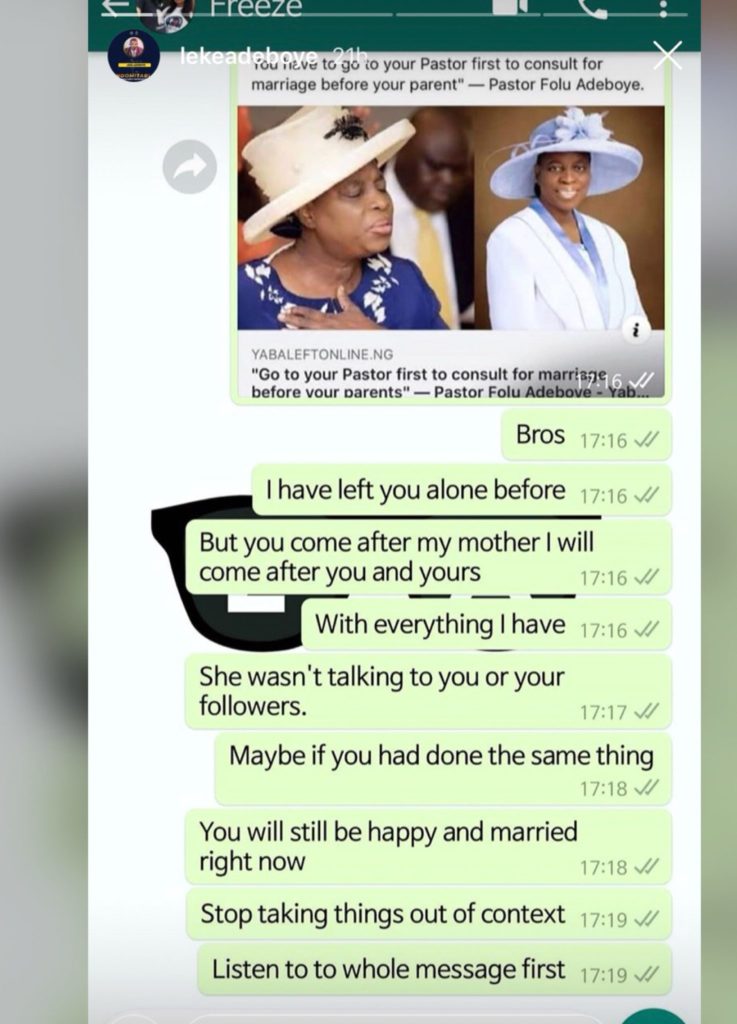 114total visits,1visits today